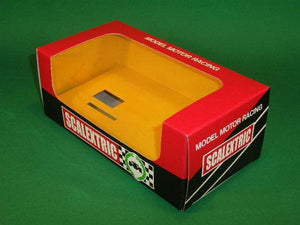 The box shown here is for the majority of Scalextric models from the 1970's and the 1980's.
It is a 'window' box and includes both the inner section and the outer sleeve.
It is a generic box that was used for most models at that time and did not have individual model labels anywhere on the box..