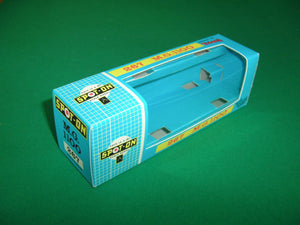 The box shown here is for the Tri-ang, Spot-On #267 M.G. 1100 model.
It is an early type blue 'window' box complete with the inner card 'plinth' section.
This box also contains the 2 end packing pieces - 1 each end.
All colour variations of the model were originally supplied in the same box.